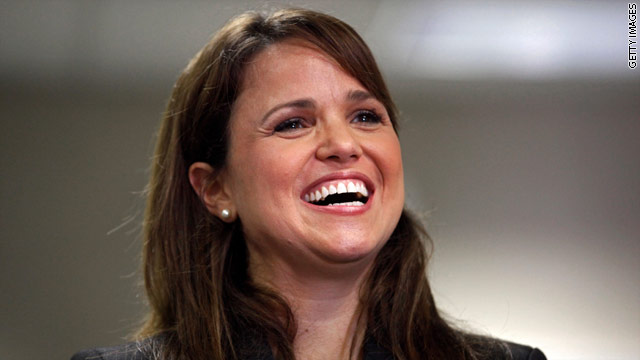 Tea party figure and former Delaware U.S. Senate candidate Christine O'Donnell (she lost the general election to Democrat Chris Coons by 17 points) met with Iowa tea party activists in West Des Moines this past Saturday.
The purpose, she said in an interview before the meeting began, was to gauge the presidential candidate preferences of Iowa tea party groups before she formally endorses a candidate.
"I will be endorsing somebody before the Iowa caucus, and as my top three tend to rotate, I wanted to get the input of my supporters," she said.
The meeting was open to any interested tea party supporters, but held in private at a Jordan Creek Town Center restaurant. O'Donnell's father and an aide, Matt Moran, required attendees to sign a non-disclosure and confidentiality agreement before entering the meeting space.
Twelve people attended, including the two traveling with O'Donnell. The room was set up to accommodate 40.
You may recall in August, Tea Party organizers invited then un-invited Ms. O'Donnell to a rally in Iowa.
Iowa may not be Ms. O'Donnell's kind of place…