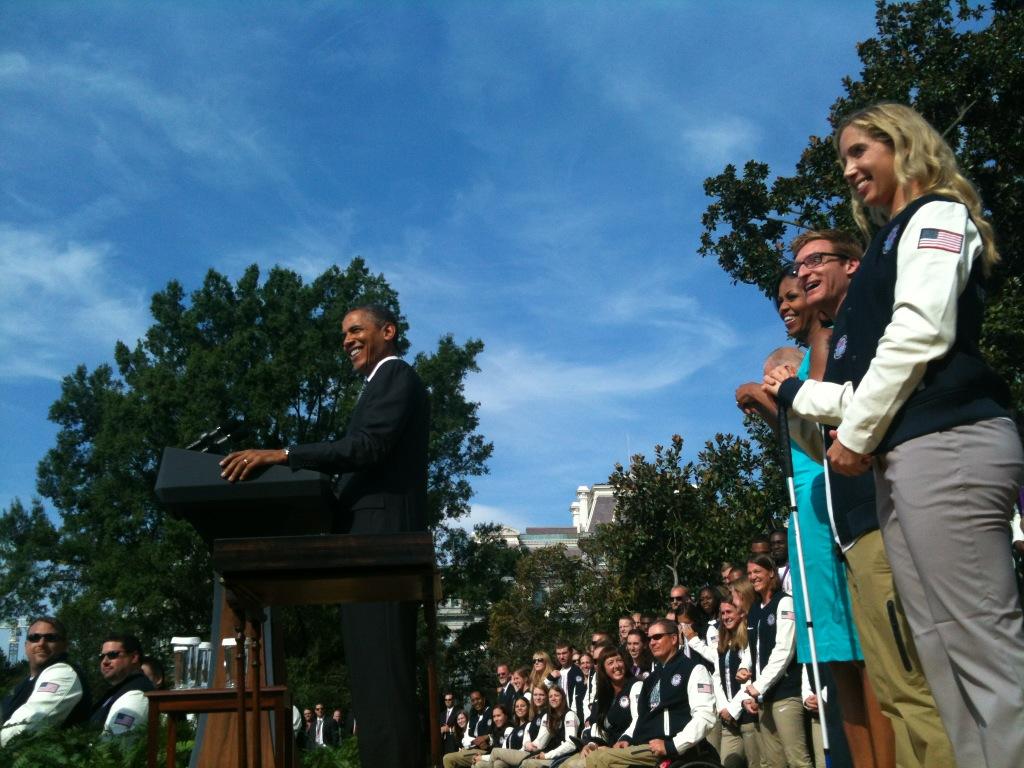 Honoring our U.S. Olympians and Paralympians at a ceremony on the South Lawn of the White House, President Obama rightfully pointed out that they are the "portrait of what this country is all about" as he, Vice President Joe Biden and first lady Michelle Obama salute their achievements at the 2012 Olympic and Paralympic Games in London.
Obama says: "You could not have been better ambassadors for the United States."
The athletes presented the Obamas with the U.S. flag carried during the events' opening ceremonies.
At the Olympics, the U.S. won 104 medals, 46 of them gold, their highest total at an Olympics not held in the United States.
Immediately following the Olympic Games were the Paralympics, which attracted a record 2.7 million spectators, and our US athletes won 98 medals, 31 of them gold.