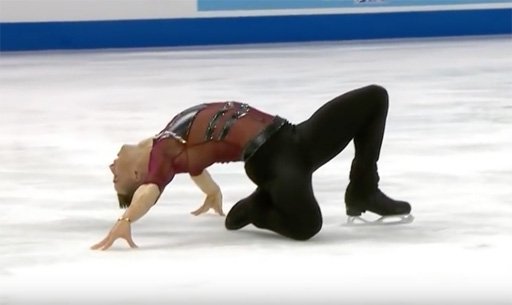 Adam Rippon
Out U.S. Olympic figure skater Adam Rippon has no time for Vice President Pence, and it really bothers Pence.
From USA Today:
Vice President Pence on Thursday took to social media to criticize a USA TODAY Sports report as "#FAKENEWS" that U.S. Olympic figure skater Adam Rippon rebuffed a request that his office set up a conversation between the two men.

At about the same time as Pence took to Twitter, a White House official was explaining to reporters traveling with the vice president to South Korea that Pence's team did contact the U.S. Olympic Committee. But the vice president's office was offering— not requesting — a meeting with Rippon and wanted to give the skater as much space as possible. The official declined to be identified.

Columnist Christine Brennan reported on Wednesday that Pence had become so concerned about criticism he faced from Rippon, an openly gay athlete, that his staff reached out to the USOC to set up a conversation between the two.

Rippon turned the offer down, two people with knowledge of the proposed conversation told USA TODAY Sports. After the column was published Wednesday, Pence's deputy chief of staff Jarrod Agen insisted no effort was made by the Vice President's office to set up a conversation.
The whole spat began in January when Rippon made it clear he was no fan of Pence or the idea of the vice president being selected to lead the U.S. delegation to the Olympic opening ceremony.
"You mean Mike Pence, the same Mike Pence that funded gay conversion therapy? I'm not buying it," Rippon responded.
Pence didn't get his sitdown with Rippon, but he tweeted directly to the U.S. athlete saying, in part, "I want you to know we are FOR YOU."
.

@Adaripp

I want you to know we are FOR YOU. Don't let fake news distract you. I am proud of you and ALL OF OUR GREAT athletes and my only hope for you and all of

#TeamUSA

is to bring home the gold. Go get 'em!

— Vice President Mike Pence (@VP) February 8, 2018