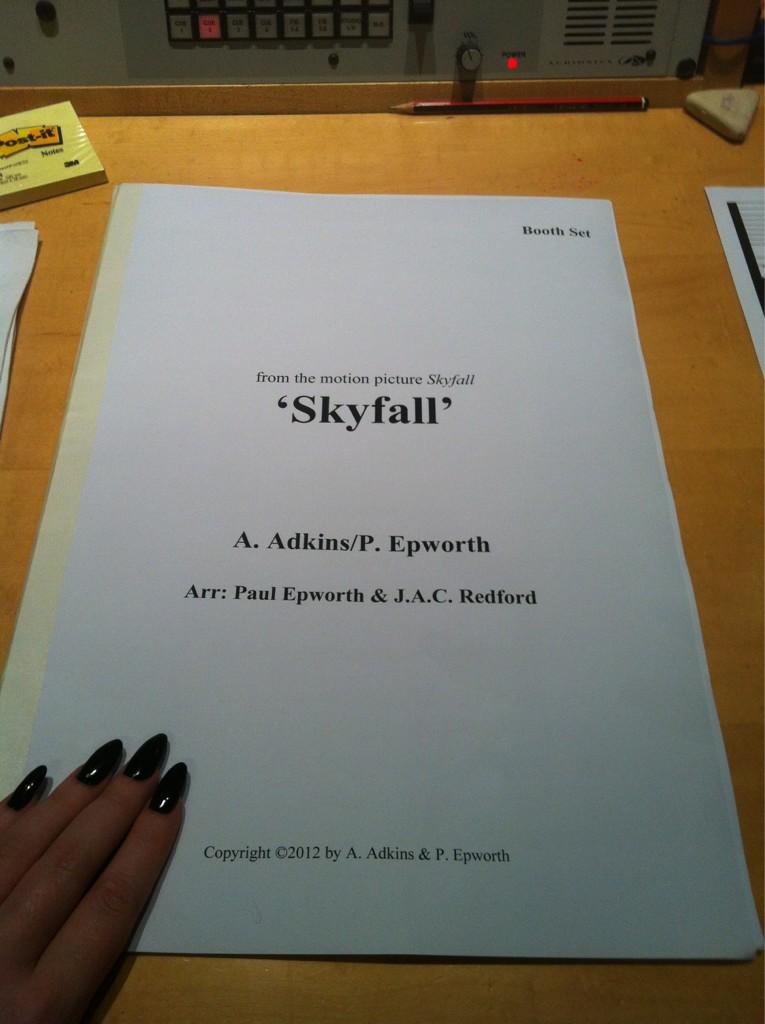 Adele tweets pic of sheet music cover for the new song for "Skyfall"
After rumors have been swirling for months, it's confirmed that Adele will perform the theme song for the next James Bond film Skyfall. Listen to a clip of the song below:
That puts the Brit singer/songwriter in the lofty company of such acts as Sheena Easton, Shirley Bassey, Duran Duran, Madonna, Paul McCartney & Wings, a-ha, Tom Jones, Lulu and Rita Coolidge.
We should be hearing something fairly soon as the new thriller premieres November 9, 2012.
(h/t to TheSmokingNun)