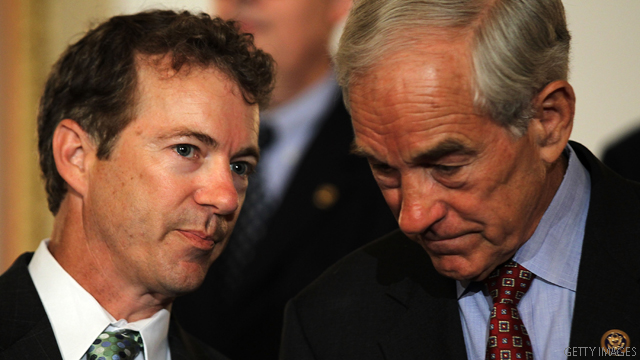 One of Ron Paul's chief supporters – his son, Kentucky Sen. Rand Paul – said Friday that Newt Gingrich stood opposed to tea party values.
"I got elected with a lot of the tea party support and the tea party movement," Sen. Paul said on CNN "Newsroom."

"The tea party was a lot about people unhappy with Republicans voting for bank bailouts. We thought they sold out our limited government views when they voted to send taxpayer money to big banks. Unfortunately, Newt Gingrich was right there with them being paid by Fannie Mae and Freddie Mac. It goes against everything that the tea party stands for."
The assault on Gingrich comes as Ron Paul, a three-time presidential candidate and Texas congressman, aired a blistering television ad in Iowa and New Hampshire that slams Gingrich for "serial hypocrisy," saying the former House speaker had cashed in after leaving Congress by becoming a lobbyist.