I just discovered what looks to be a beautiful film project on Kickstarter called "Five Dances." The choreography is terrific and the story-telling (from the trailer) looks compelling. Understanding the struggles that artists go through just to survive in NYC and pursue their art, I really look forward to seeing this completed.
As the project is on Kickstarter, they need funds to help finish editing and getting the film to movie film festivals. I'm pledging and thought I'd share here with you wonderful people. It doesn't have to be much, but you become part of the evolution of an artistic project, plus you get updates about the progress & success of the film AND there are gifts for different levels of pledging.
As with all Kickstarter projects it's "all or nothing" – either they raise all of the goal money or they get nothing.
Here's info from the Kickstarter page. Check it out.
About the film:
FIVE DANCES, written and directed by Alan Brown, is a creatively adventurous narrative feature film set in the New York 'downtown' modern dance world. The story follows the rocky emotional journey of an 18-year old dancer (the amazing Ryan Steele) with talent to burn, who must choose between his responsibility to his broken family in the Midwest, and forging a life and career for himself.
The film features five of New York's most gifted dancers acting on film for the very first time, and performing the choreography of internationally acclaimed choreographer Jonah Bokaer.
Where we are now:
Director Alan Brown and his frequent collaborator, cinematographer Derek McKane (this is their third film together), along with producer Agathe David-Weill, shot FIVE DANCES this past winter in downtown Manhattan.
We raised enough money to get us through to the end of production, and to pay (and feed!) our very talented cast and crew. Since wrapping production, Alan and our gifted editor Jarrah Gurrie have been in the editing room daily, working towards a final cut of the film. The footage looks amazing – as you can see from the Kickstarter teaser above! – and we're very excited by it.
We're aiming to finish post-production by late summer – just in time to submit FIVE DANCES to the major winter film festivals in the U.S. and Europe. This is where you can really help us!
We need funding to cover the costs of everything from the final months of the picture edit, to sound mixing, color correction, and music rights. We are also very fortunate to have an amazing composer, Nicholas Wright, (Nicholas scored Alan's award-winning 'Private Romeo' and 'Superheroes'). So your Kickstarter dollars will help to pay him as well!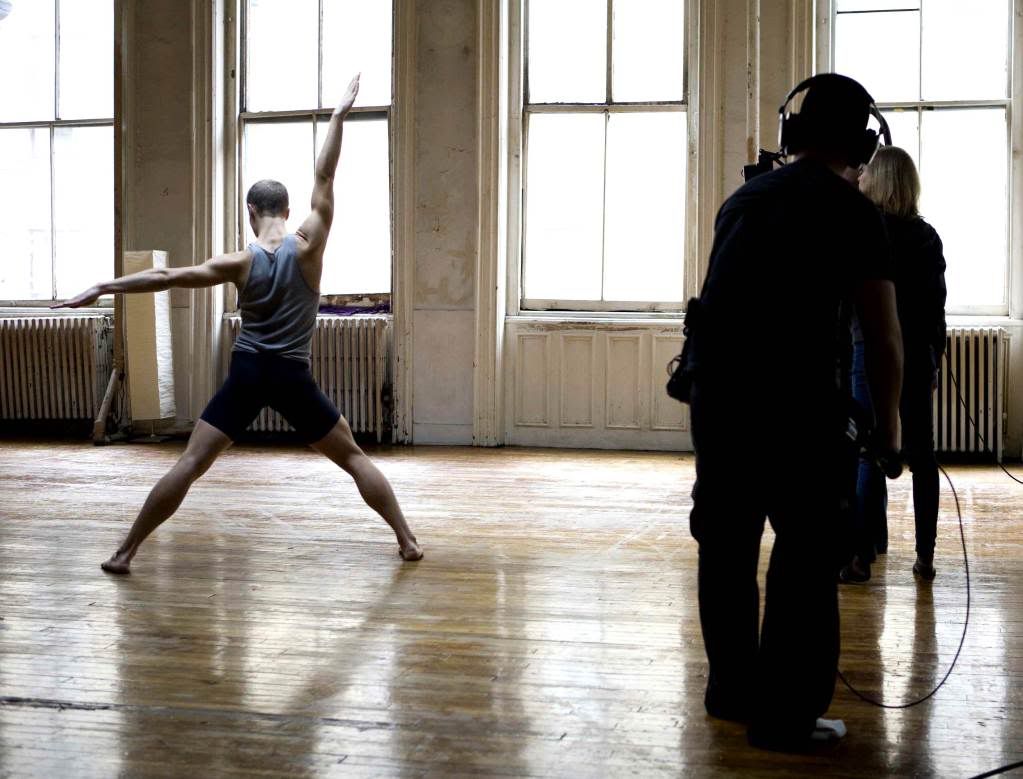 Meet our talented team:
Writer/Director Alan Brown's past films have won numerous awards internationally. His 'Book of Love' was nominated for the Grand Jury Prize at Sundance. 'Superheroes' (on which he collaborated with FIVE DANCE cinematographer Derek McKane and Producer Agathe David-Weill) won, among other honors, the Maverick Spirit Award at Cinequest, and the Best Feature Award at the Avignon-New York Film Festival.
Brown's most recent film, 'Private Romeo', won a Grand Jury Prize at Outfest 2011 in Los Angeles. It was a Critics Pick of the New York Times, which declared it 'performed to perfection.' The New York Observer called it 'Brave, controversial, hugely adventurous and highly liberated!'
Internationally acclaimed choreographer Jonah Bokaer who created the dance for FIVE DANCES has been the recipient of countless awards in the U.S. and abroad. Jonah has been invited to create a work for Jacob's Pillow 80th Anniversary Festival.
And our wonderful, accomplished cast. We're so honored to have captured them on film. Kimiye Corwin, Reed Luplau, Catherine Miller, Luke Murphy, and Ryan Steele.