The two images below are being considered for the next "Dancers Among Us" poster. Click on each image to enlarge.
Once a dancer, always a dancer. No matter if you are onstage, in the studio or at work.
One of these two posters will be shipped to dance studios who sell Dancers Among Us (Workman Publishing) this fall. You can help decide which poster we select. What do you think? Click here to vote.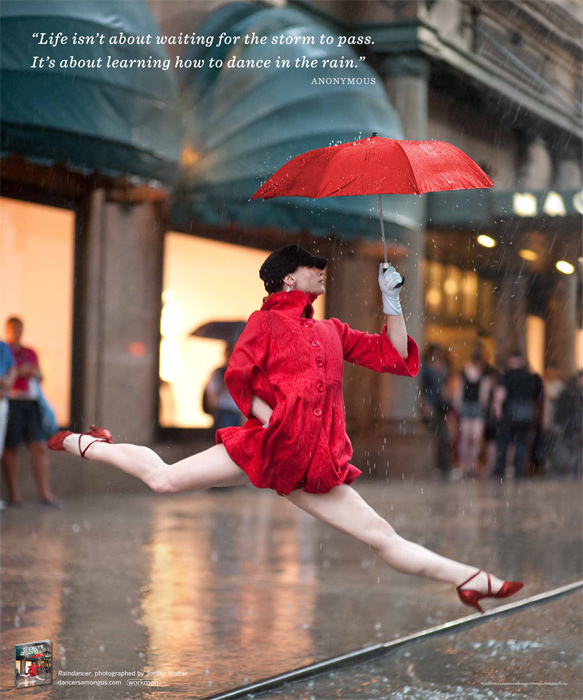 Annmaria Mazzini in New York City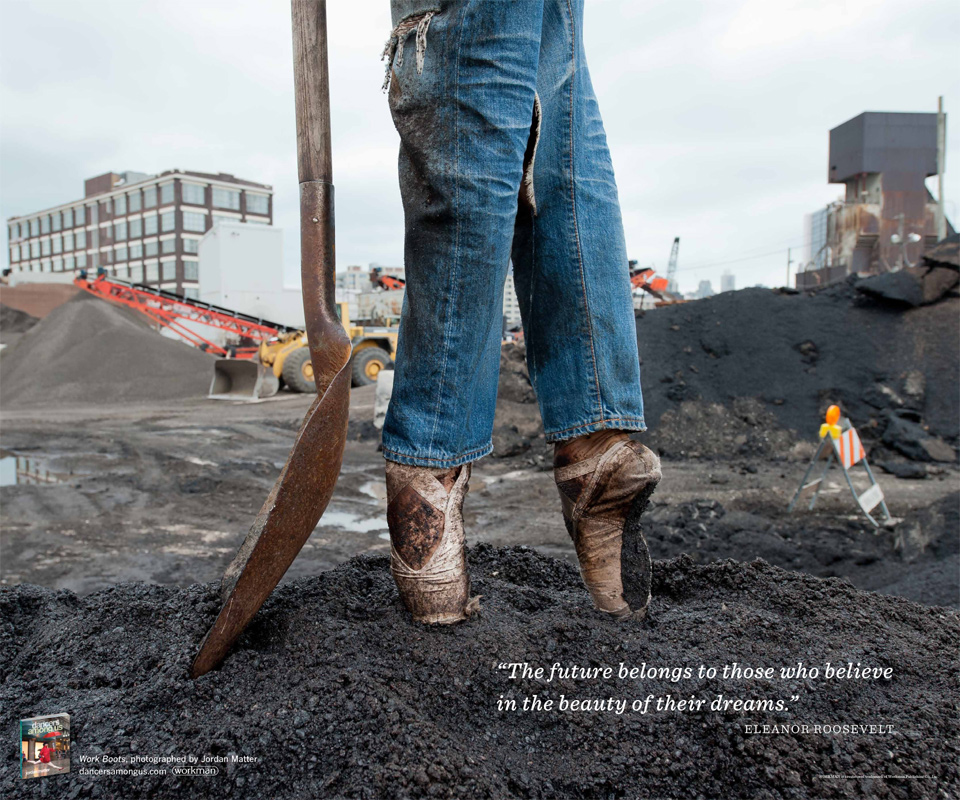 Kara Lozanovski in Chicago