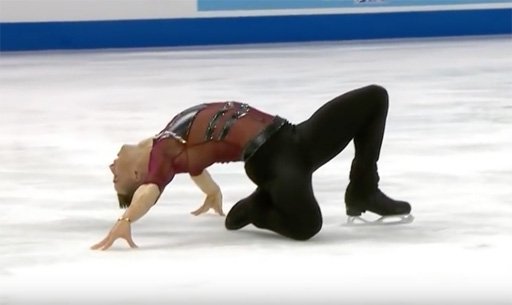 After missing out on the 2010 and 2014 Olympic teams, 28-year-old Adam Rippon made history today as he became the first openly gay U.S. athlete to qualify for the Winter Olympics.
But the achievement doesn't come without some controversey.
After an exceptional short program Thursday night at the U.S. Nationals, Rippon fell on his opening quad jump in the long program and missed two critical triple jumps. Those mistakes landed him in fourth place.
But the U.S. Nationals, while important, don't dictate the Olympic team.
Due to his strong international resume (2016 U.S. champion, two-time Junior World Champ), he was chosen for the team instead of U.S. Nationals second place finisher Ross Miner, who clearly had the long skate of his career Saturday night.
Rippon joins 2018 National champion Nathen Chen who won with a 40 point lead over his competitors. The third member of the Men's U.S. team will be 17-year-old Vincent Zhou who claimed the bronze medal last night and many believe to be the future of American men's figure skating.
Rippon, who came out in 2015, spoke to reporters this week about how much the moment means to him and the LGBTQ community.
"I think in this day and age, it's so important for you to be proud of who you are. I can't believe I am where I am today. I was just a little gay kid in the middle of nowhere Pennsylvania," said Rippon. "Growing up I didn't have a lot of role models. I said if I was ever given a platform and had a chance I would share my story."
I was recently asked in an interview what its like to be a gay athlete in sports. I said that it's exactly like being a straight athlete. Lots of hard work but usually done with better eye brows.

— Adam Rippon (@Adaripp) December 28, 2017