If you're a political junkie like me, and you'd like to see how your thoughts on the current presidential election plays out in the Electoral College, head over to 270ToWin.com.
You can see the current state of the race including toss up states, you can see what the results were in past elections and you can click to create how you think the race will end up.
The map below represents what I think the result would be if the election were held today. I gave Ohio and Iowa to the Trumpster due to the current state of multiple polls in those states.
I do think it's possible Hillary could win Ohio and Iowa on Election Day. If you flip those, you get 332 Hillary/208 Trump.
It's important to point out that, in great part, the election will hinge on the ten swing states of Nevada, Colorado, Iowa, Wisconsin, Ohio, Pennsylvania, New Hampshire, Virginia, North Carolina and Florida.
I encourage folks to share your results in the comments below.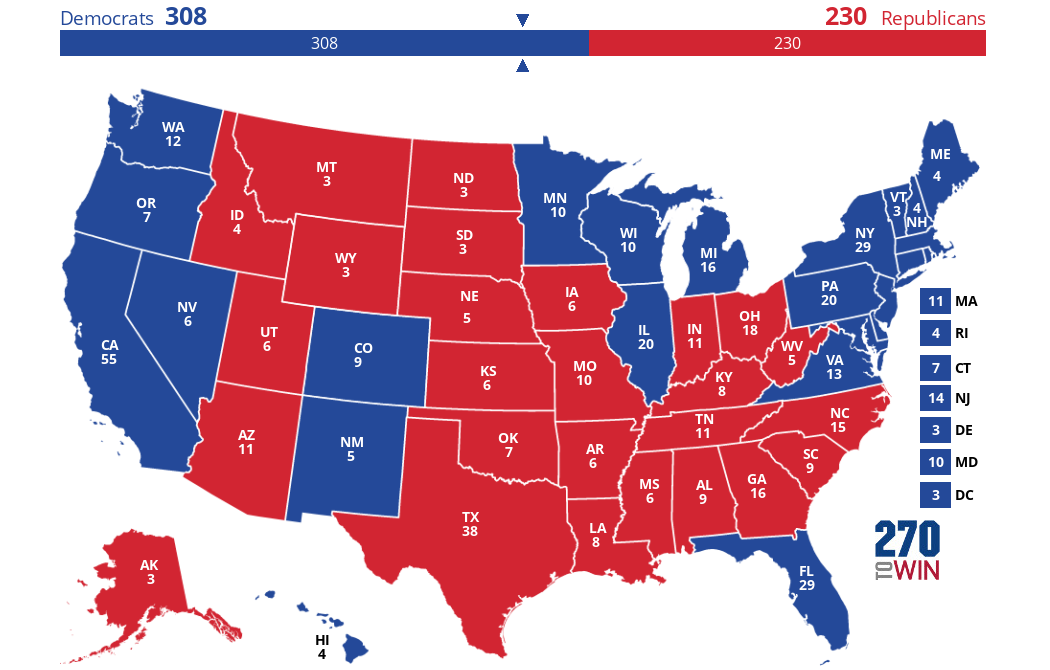 Click the map to create your own at
270toWin.com