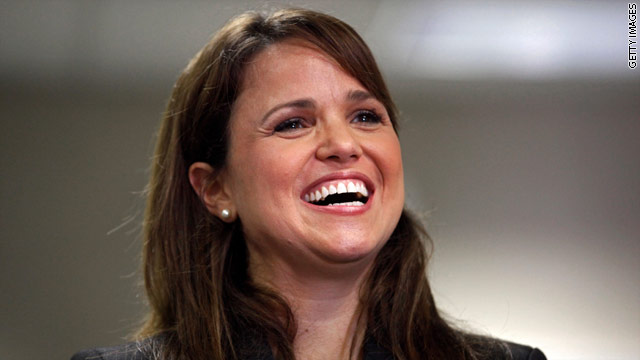 From CNN: Organizers for Saturday's tea party rally in Iowa Tuesday blamed an internal miscommunication over the event's schedule for rescinding a speaking slot Tuesday for former Republican Senate candidate Christine O'Donnell.
Ken Crow, founder of the Tea Party of America, said initially he was "under the assumption we had an open slot" after her supporters had inquired Monday about whether she could speak.
O'Donnell is on a national speaking tour for her book, "Troublemaker."
After the request for her to appear at the event was made to a fellow organizer, Crow looked at the speaking agenda and thought there was space for her. She was informed Monday she could speak, event co-organizer Charlie Gruschow told CNN Monday night.
Tuesday morning it was determined there was not enough time for her, Crow said.